Blog
How Do Phishing Simulations Work And How Can They Help Your Organization?
One phish, two phish, fake phish, true phish… We explore how "fake phish" or phishing simulations work, and how they can protect your business from targeted spear-phishing attacks.
5 min read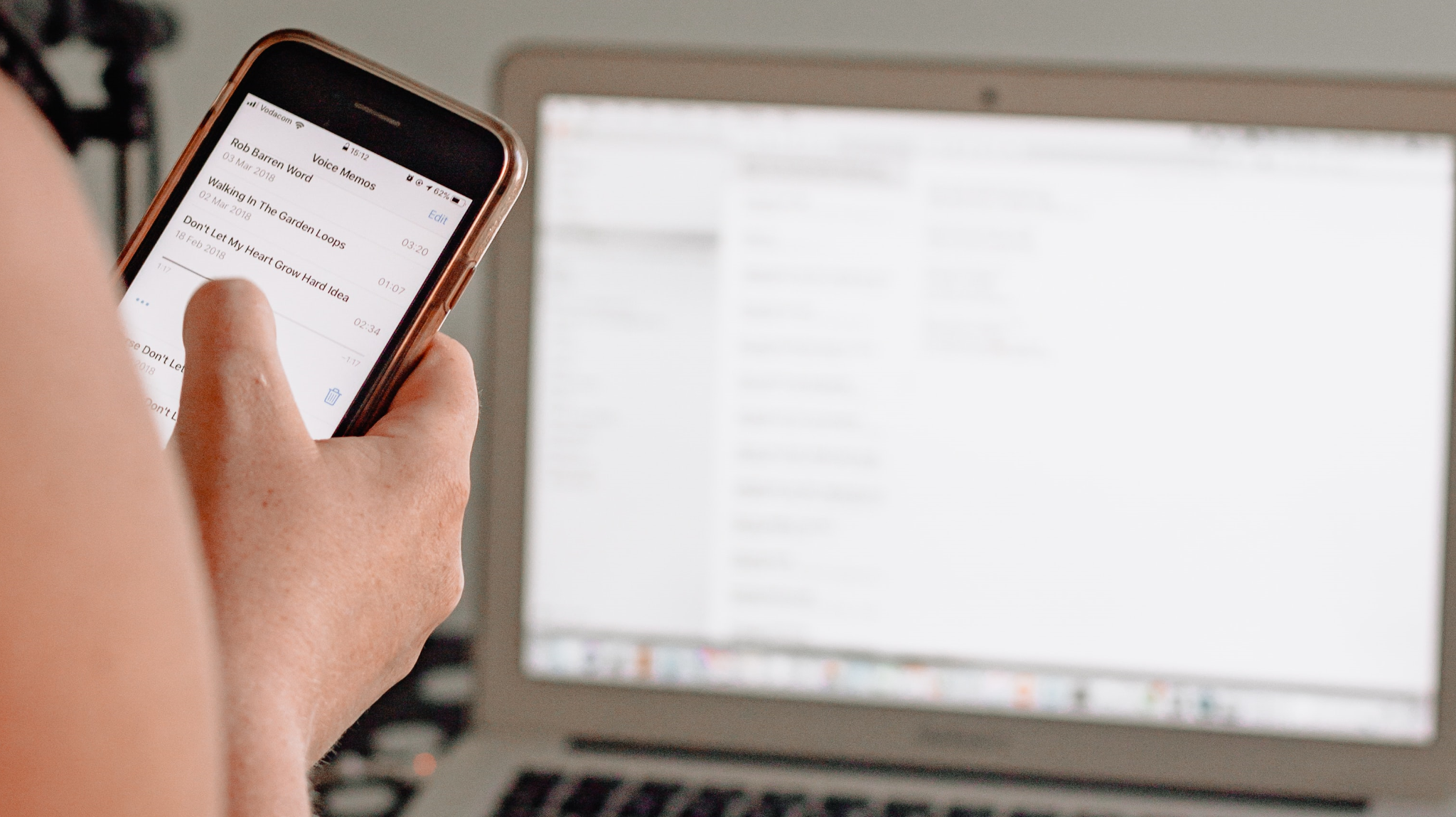 Cyberattacks are becoming personal. As the world becomes more tech savvy, we're all far less likely to click on a link offering a ***FREE HOLIDAY but ONLY if you SIGN UP in the NEXT FIVE MINUTES!!*** than we might have been 15 years ago. Cybercriminals know this and have changed their attack methods accordingly.
Spear-phishing is a type of socially engineered cybercrime based on email fraud. The attacker poses as a trusted sender, such as a colleague, trusted brand or company partner, and sends their victim a highly personalized email, asking them for sensitive information such as login credentials or financial details. Because of the well-crafted disguise and the careful personalization of each email, the victim is unlikely to spot that it's a hoax. They send over the requested information and, in doing do, open the doors wide for the attacker to access their target organization's data.
Last year, almost 90% of organizations worldwide experienced a spear-phishing attempt and more than half of those attacks were successful. There are a lot of powerful technical solutions out there designed to protect organizations against phishing attacks, such as secure email gateways and post-delivery protection solutions, but attackers are consistently finding new ways to evade this technology. That means that your employees are the last line of defense between a bad actor and your company's data.
Employees are, more often than not, considered an organization's biggest security weakness – a study by cybersecurity vendor Kaspersky found that 88% of SMBs and 91% of enterprises reported having experienced a data breach caused by social engineering and human error. But employees don't have to be a weakness. With the right training and tools, you can empower your workforce to become an army of cybersecurity heroes. If they know what an attack looks like, they'll know how to respond to it.
But how can you teach your employees what a phishing attack looks like?
The answer is simple: By phishing in your own pond.
What Is A Phishing Simulation?
Phishing simulations are campaigns in which fake "phishing" emails are created based on typical spear-phishing attempts that organizations regularly find themselves facing. IT teams can send these simulated emails to their company's employees to safely train them how to spot an attack.
They're a bit like a phishing vaccine: to develop immunity to a virus, you administer a vaccine – a small dose of the virus – to teach the body how to combat it. To defend against phishing, you administer phishing simulations to teach your employees how to combat the threat.
The strongest phishing simulations…
Are tailored specifically to your organization's industry and threat level, or highly customizable to that you can edit the email content, attachments and URLs yourself to replicate real threats that your employees have faced in the past.
Increase the sophistication of the attack as employees become better at spotting them.
Include a "Report Phishing" inbox plugin button that enables users to report both simulated phishing emails and genuine threats to their IT department.
Triage reported emails and automatically analyze them for false positives – Agari's 2020 Phishing Incident Response Survey found that 67% of reported emails weren't real threats at all, so you need to be able to efficiently separate these from genuine incidents.
Include robust admin reporting tools that show you who is falling for the simulated threats so that you can assign further training accordingly.
Phishing simulations are usually offered as part of a wider security awareness training program that teaches users how to find the warning signs of a malicious email. The simulation then tests what users have learnt, and admins can assign further training to those who fail the tests.
Simulations should also be continuous, not just a one-time thing – phishing attacks are constantly evolving, so continuous testing will give your employees the experience to spot even the newest and most sophisticated attacks.
The Benefits Of Phishing Simulation And Testing
Prevent Data Breaches
This one speaks for itself, really. Simulated phishing emails teach your employees how to spot a phishing attack so that they won't fall victim to a real one, should it find its way into their inboxes. This means that they're far less likely to click on a malicious attachment or URL if they've learned to be suspicious of it.
Phishing simulations can also enable you as an admin to identify any individuals who aren't so tech-savvy or security aware, so that you can recommend or assign further training to them. This will help you patch any vulnerabilities in your workforce's knowledge and create a stronger line of defense.
Monitor Your Attack Rate
The best phishing simulation solutions come with robust reporting and analytics capabilities that collect information on the success rate of the attacks. These reports usually include how many users opened the email, how many users clicked on a link to a "compromised" website or downloaded an attachment, and how many users reported the email. You can use this information to monitor the progress of the simulation campaign and each of your employees' learning, as well as target training to make sure that all of your employees will respond correctly should they face a real attack.
You can also track the improvement of your organization's phishing awareness over time and demonstrate to senior leaders within the company just how widespread and serious the threat of phishing is. This could – drum roll, please – motivate an increase in security funding.
Ensure Employees Complete Training
Testing employees at the end of their of their awareness training program is a good way to measure that they've actually completed the training, but it can also motivate them to really engage with the program so that they do well in the test. In other words, they're less likely to just skip through each activity if they know they're going to be assessed on it.
Some simulation solutions take this a step further by turning campaigns into a competition. The organization is split into teams, and each campaign adds points to a leader board according to how well the team responded to the simulation.
Cultivate A Culture Of Security
Awareness training and continuous testing ensure that cybersecurity is always at the forefront of your employees' minds. Helping employees not only to become aware of the topic but also to actively engage with it will help to foster a culture of security across your entire workforce.
This means that employees will be prepared when faced with a real phishing attempt, and are far more likely to report the malicious content to their IT team, who can respond before any damage is done.
Become Compliant And Ensure Insurance
A lot of regulatory frameworks, including GDPR and PCI, require organizations to undertake security awareness training in order to become compliant. Testing is recommended as a part of this training in order to track progress and prove improvement. Organizations that aren't compliant can face huge fines. The European Union's GDPR, for example, sets a maximum fine of 20 million euros or 4% of the company's annual turnover, whichever is greater, for infringements. Most companies would find it impossible to recover from such a loss.
Awareness training can also affect your organization's security insurance claims by reassuring an insurer that you take cybersecurity seriously and reducing your human risk levels, which in turn can help reduce your insurance premium.
Protect Your Employees At Work And At Home
A happy employee is a productive employee – if someone is struggling with challenges at home, they're going to find it harder to focus at work. Phishing simulations extend cybersecurity knowledge to users' home lives, too, which helps to keep their personal data safe. A lot of us have experienced the pit in our stomachs as a result of an "attempted sign-in" or "password reset confirmation" email, and that feeling becomes a whole lot worse if the breach is actually successful. Helping to keep your employees' personal data safe will give the one less thing to worry about outside of work, so they can focus that energy on being productive.
Summary
Phishing simulations and phishing awareness training are a relatively low-cost means by which you can transform your organization's biggest security vulnerability into a human firewall. Not only can they help to protect your organization's data, but they can encourage team building through healthy competition, and create a long-lasting culture of security both in your company and in your workers' personal lives.
There are a lot of different phishing simulation solutions out there, each with slightly different capabilities and various styles of accompanying training content. When researching different options, it's important that you take into consideration how your employees learn and usually respond to training.
And if you're ready to go phishing, why not read our guide to the top phishing awareness training and simulation solutions?