What is Email Security?
Email Security comprises of multiple different technologies that protect employees, data and businesses against threats that originate from email. Email is the number one target used by hackers to attempt to breach company data, meaning that it is crucial that all businesses have a robust Email Security technology in place.
The Email Security market is vast, comprising of mature technologies that were developed to protect on-premise email networks, and emerging technologies, that protect against new threats that have emerged with the move to cloud based email infrastructures.
Email Security can provide protection from incoming email threats. It aims to block key email threats such as spam emails, phishing attacks and malware. Email Security vendors utilize machine learning, to protect against sophisticated threats such as spear-phishing and Business Email Compromise.
The main purpose of these technologies is to keep your business data and employees fully protected from the threats that can be posted from email communications.
What are the Different Types of Email Security?
There are multiple email security solutions that are suitable for different kinds of customer and sizes of organization, each fulfilling unique security needs. In our view, the best way achieve rounded protection against email threats is to implement a multi-layered security approach, which utilizes two or more of these technologies:
Secure Email Gateway
Post-Delivery Protection
Isolation
How it Works
Filters email before it reaches the email server.
Operates within the email server.
Isolates email threats entirely away from end user devices.
Key Features
Deployment
Cloud Based, On-Premise and Hybrid
Cloud Based
Cloud Based
Suitable For
SMB and Enterpise Customers
SMB and Enterpise Customers
Midsized and Enterprise Customers
---
Email Security Systems Breakdown
Secure Email Gateway:
The Secure Email Gateway acts as a firewall for your email communications. It blocks malicious emails, such as spam, malware and phishing attacks, before they can reach your email server. It allows you to protect all of your user inboxes from harmful content, and scales across your organization.
Secure Email Gateways provide protection against spam, viruses, malware and phishing attacks, alongside providing admins with granular controls and reporting over emails.
Read Next: Our Guide To The Top 11 Secuere Email Gateways
Post-Delivery Protection
Post-Delivery Protection works within your email server, allowing admins and users to remove malicious emails from inside user inboxes. It provides greater security and control over your internal email infrastructure.
Post-Delivery Protection protects businesses against external and internal email threats such as phishing attacks, spear-phishing and business email compromise. Attacks can be detected and stopped in real-time.
Read Next: Our Guide To The Top Post-Delivery Protection Solutions
Isolation
Isolation technologies work as an 'air-gap' between your users' endpoints and the internet. It works by isolating all of a users' web traffic in a cloud-based secure browser. This traffic is then mirrored back to the browser, providing a seamless user experience, while removing all web based threats.
Isolation technologies integrate with email networks to provide protection against spear-phishing attacks, malicious URLs and credential theft. All email links and attachments are opened in isolation, which removes any threats. When a user opens a link to a phishing website, it is displayed in read only form, preventing the user from accidentally compromising account data.
Read Next: Our Guide To The Top Phishing Protection Solutions
---
Why Do You Need Email Security?
1. Protection Against Phishing Attacks
Phishing attacks are the biggest type of attack facing organizations at the moment, growing 65% over the last year. These threats originate via emails, attempting to trick users into giving away account details by impersonating trusted accounts or contacts. These attacks can be costly, and lead to data theft reputational damage.
These threats are growing more and more sophisticated and require strong technological solutions to mitigate.
| Secure Email Gateway | Post-Delivery Protection | Isolation |
| --- | --- | --- |
| | | |
2. Protection against Spam
Spam emails have always been and continue to be a security threat, productivity drain and all around nuisance for email users. This is true even on new cloud based email clients such as Office 365 and G-Suite. Email Security is needed to stop nuisance email from entering users inboxes, reducing the spam strain on IT departments.
| Secure Email Gateway | Post-Delivery Protection | Isolation |
| --- | --- | --- |
| | | |
3. Protection Against Malware, Viruses and Ransomware
It's important that all users and employees are protected against Malware, Viruses and Ransomware. These email threats can be extremely damaging to businesses, causing data to be stolen, lost or destroyed. They are costly to deal with, and put employees and customers at risk.
Email Security can help to prevent Malware, Viruses and Ransomware from being delivered to your employees via emails.
| Secure Email Gateway | Post-Delivery Protection | Isolation |
| --- | --- | --- |
| | | |
4. Provides Admin Controls, Visibility and Reporting
Most Email Security solutions allows users greater control over their emails, with the ability to have complete visibility into email messages and email threats, and set granular policies around email content and controls.
Strong admin controls, visibility and reporting is a crucial element of a well-rounded email security approach.
| Secure Email Gateway | Post-Delivery Protection | Isolation |
| --- | --- | --- |
| | | |
---
Email Security Use Cases
Secure Email Gateway
A typical use case for a Secure Email Gateway would be an organization receiving a large number of malicious emails, such as spam or malware emails. They need a solution that quarantines these malicious emails, before they enter inboxes. They also want to implement some custom policies, to allow certain emails to be received, and reporting, so they can see where email threats are coming from. They may also want to integrate their Email Security with Email Encryption, or Email Archiving, to meet legal and compliance needs.
Secure Email Gateways suit these customers, as they provide comprehensive protection against malicious emails, as well as offering granular admin controls and reporting.
Read Next: What Is A Secure Email Gateway and How Does It Work?
Post-Delivery Protection
A typical Post Delivery Protection customer is an organization that is being hit by phishing attacks, or have lost money to phishing attacks in the past. They need strong protection from advanced email threats like phishing, spear-phishing and business email compromise, as well as protection from malicious links/URLs and malware. These customers will also be likely to want to engage in Security Awareness Training, to help to train their employees to more effectively deal with phishing attacks.
Post-Delivery protection suits these customers as they offer multiple different ways to detect and respond to phishing attacks, such as the ability for admins to remove phishing attacks from inboxes and showing warning banners to users on suspected phishing emails. Admins can set granular controls, such as automatically deleted suspected phishing emails. Some Post-Delivery Protection vendors also provide Security Awareness Training, which integrates with their existing admin console and dashboard.
Isolation
Customers of Isolation aim to totally remove the threats of phishing attacks and web based malware. They need a solution that can deal with the problem entirely, so they don't need to worry if one of their users accidentally or unknowingly clicks a malicious link in a phishing email. They want to ensure their networks are secure, and that their data is protected.
Isolation helps these customers as it isolates all users web browsing into safe, containerized isolated browsers, which is then rendered onto the users' machine. This means all threats are totally eliminated. If a user clicks a link to a malicious website, it will not be able to download anything to the users machine. If a user clicks on a link to a phishing website that looks genuine, read-only mode will prevent the user from putting in their credentials and compromising any account information.
---
Top Email Security Providers
Proofpoint Essentials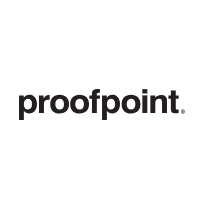 Proofpoint's Essentials Secure Email Gateway platform provides cloud based, enterprise-class security for small and medium sized enterprises. It offers complete email protection, with spam and phishing protection, dynamic analysis of URLs and attachments, social media account protection and policy enforced encryption and data loss prevention. Proofpoint Essentials also provides Email Continuity, Encryption and Archiving.
Get a Quote