VoIP is the acronym that describes Voice over IP technologies, sometimes referred to as IP telephony. This is where, rather than using traditional phone lines, the internet is used to transport voice and video calls.
IP telephony gives organizations greater flexibility and more control over how their telephone systems work. By using the internet to carry the calls, the technology can scale easily, without having to invest time and resource in upgrading physical infrastructure. VoIP calls can also be more flexible; you can switch between devices and video or voice calling mid-way through.
In this article, we'll explore in greater detail the benefits of using VoIP over legacy phone lines and highlight some of the key features you should look for when investing in a VoIP solution for your organization.
How Do VoIP Solutions Work?
There was a time when VoIP solutions were cutting edge and at the forefront of office technology; now we are so familiar with internet messaging that we hardly think of the technology as standalone at all. However, it's worth breaking down how this technology works, so you can understand how it might benefit your organization.
Rather than using legacy phone lines or mobile networks to communicate, VoIP solutions use the internet to carry the messages. While there may be a standalone application to carry out the calls, this does not have to be the case. If organizations do not want to use desktop or smartphone apps to carry out VoIP calls, they can use VoIP devices. These are commonly available office supplies, which look like traditional phones and can be used to carry out internet calls. You will need to log the devices IP address with your provider, via any browser. From here, you can configure the phone to be registered to a specific user. This will also assign the device with a number, allowing external users to call it.
Simple. That's all there is to setting up a VoIP device.
And from a user perspective, there is little difference between traditional calling and VoIP, excluding an increased degree of flexibility; employees can still make calls through phone devices or headsets, as they would traditionally.
How Do You Implement A VoIP Solution?
Before selecting and investing in a VoIP solution, it is worth assessing your existing infrastructure to understand if it is sufficient. If, for example, your internet package does not have sufficient bandwidth, you will need to factor this into the cost of your VoIP solution. For businesses needing to hold 20 calls simultaneously, a bandwidth of at least 2Mbps is recommended. You should also check your latency; anything above 150 milliseconds may be unacceptable. Any jitter above 30 milliseconds may also negatively impact your calls. Remember, unless you have sufficient bandwidth, other internet-based services will be affected by your VoIP usage.
The process of actually implementing VoIP solution depends on the technology you have selected:
Device-based VoIP systems need to be connected to modems and deployed across your organization
IP phones can connect to the service via the office Wi-Fi
Cloud based solutions will involve downloading and installing applications across your network—this can result in a relatively quick and seamless transition
What Are The Benefits Of A VoIP Solution?
Using VoIP to make calls has several benefits over legacy phone lines:
Device Flexibility
VoIP solutions let you begin a call on one internet connected device, before transferring to another, without having to restart the call. This means you can begin a call on a desktop, before carrying it on from your mobile device if you need to move—for example, to check some physical infrastructure away from your desk, or carry on a conversation whilst travelling. VoIP solutions allow you to work flexibly in a way that reflects modern, hybrid work environments.
Reduce Overheads
VoIP solutions are more cost effective than legacy phone lines. Rather than having to manage phone networks as well as internet infrastructure, organizations can focus exclusively on their internet service. This reduces the infrastructure that needs to be maintained, while also removing phone lines from monthly expenditure.
Easy To Scale
For organizations that make many calls through multiple call handlers – such as help centers or call centers, VoIP technologies are easy to scale. This allows organizations to add capacity at the click of a button, rather than having to make physical infrastructure changes.
What Are The Drawbacks Of VoIP Solutions?
While there are lots of benefits to using VoIP, this technology also has some drawbacks. These include:
Internet Usage
VoIP requires a reliable internet connection to carry the calls. If your internet connection is unstable, you will be unable to use the solution to make calls, rendering the service redundant. Depending on how poor the internet connection is, you will either be blocked from making any calls or the calls will be carried out at a low quality.
Latency And Lag
If your solution does not have effective bandwidth optimization capabilities, or your internet bandwidth is not sufficient, your calls may experience increased latency. This is where communication becomes delayed and out of sync. Even if the conversation is out of sync by just a few seconds, this can quickly become frustrating and impact user experience.
Emergency Calling
While it is possible to call an emergency number from a VoIP number, it is not advised. There are two reasons for this. Firstly, if the internet connection drops out, you will be unable to make an emergency call. This means that if a fire breaks out and affects your wireless router, you would be unable to call for help. The second reason is that VoIP calls aren't linked to a specific location. This is important information for emergency services as it helps them locate you more quicky and work out what resources should be deployed. When calling from a VoIP number, your number could appear to have come from anywhere in the country.
What Features Should You Look For In A VoIP Solution?
As we've already discussed, there are different types of VoIP solution, each designed to meet a specific business need. As such, each VoIP solution on the market offers a slightly different feature set. However, there are some features that any strong VoIP solution should offer.
Security – It is worth checking the security protocols that secure your communication. Your calls could become a target for attackers looking to steal information, or to impersonate your brand. Ensuring that security measures are sufficient – and compliant with specific geographical or industry related regulatory frameworks – is essential.
Bandwidth optimization – For organizations that handle multiple users conducting many calls, bandwidth optimization can ensure that your internet connection does not negatively impact your communication.
Vanity and local numbers – Some VoIP solutions ensure that when your number appears on a receiver's device, a local number is shown. This allows you to gain a business presence in a region away from where you are operating. A vanity number is one that can spell out a memorable word, making it easier for customers to remember.
Call blocking – You should be able to prevent telemarketers, auto-diallers, and other unwanted calls from contacting your employees.
Caller ID – Through linking user accounts to phone numbers, call handlers can pull up specific information regarding the caller and their account. This enables them to solve issues and answer caller queries more efficiently.
High uptime – While this could apply to every solution you integrate into your environment, high uptime is particularly important for VoIP solutions. Ensuring that your solution (or internet connection) does not fail is essential, as a failure would put a halt to your communications. For customer helpdesks or call enters, being unable to speak to your customers will directly impact your productivity and profit.
Do You Need A VoIP Solution?
It depends. Many workplace productivity and communication applications – such as Teams, Zoom, and (in some workplaces) WhatsApp – now have integrated features that allow internet calling. If you're using these services to carry out calls and they're working efficiently for you, you may not need a VoIP solution.
However, if your organization requires a highly flexible solution where employees can switch between call types and device, VoIP could be an effective solution. Equally, VoIP solutions allow the flexibility and scalability for organizations to manage a high and fluctuating call traffic volume. This type of solution is ideal for organizations in call center and help desk environments.
Organizations may often break this argument down into: VoIP vs landline. Let's weigh up the benefits of each:
Landline Benefits
No additional expenditure or resource needed due to use of existing infrastructure
Ability to call emergency numbers with geolocation
Increased reliability as it doesn't require an internet connection to carry the call

VoIP Benefits
Ability to expand and scale as your organization grows, requiring minimal additional investment
Enables users to switch between voice and video communication while on a single call
Enables call handlers to access additional account information
An alternative to VoIP solutions is a unified communications solution. This type of technology combines multiple communication strands into a single interface. Rather than needing separate voice calling, video conferencing, and file sharing applications, all this functionality can be delivered from a single solution.
What Are The Top VoIP Solutions?
Based on our own in-house research and testing, we've compiled a list of the top VoIP solutions for business. These include:
---
GoTo Connect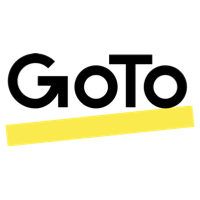 GoTo is a business communications provider, based in Boston, MA. Connect is their integrated communications solution that hosts IP calling and other messaging and meeting capabilities. The solution allows you to create organization-wide phone tree directories with unlimited extensions, as well as integrating with workplace apps like Slack and Salesforce. We would recommend GoTo Connect for mid-to-large organizations looking for a reliable and streamlined VoIP solution.
JustCall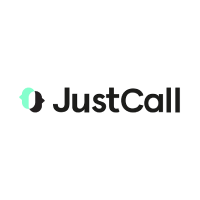 Based in Palo Alto, CA, JustCall is a cloud phone provider powered by SaaSLabs. The solution provides toll-free numbers in the US, UK, and Canada, with automated messaging to simplify follow-ups. JustCall allows you to manage variable and fluctuating capacity and demand, ensuring that your level of service is unaffected. We would recommend JustCall for SMEs in need of a straightforward, easily configurable solution that does not compromise on capability.
Nextiva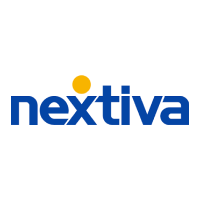 US-based Nextiva has developed a range of customer experience and communications solutions that allow organizations to streamline how they interact with customers. Their VoIP solution uses TLS and SRTP encryption to secure messaging. It also offers call tracking with real-time analytics to highlight key customer information for call handlers. This is a very versatile platform that we would recommend for mid-sized organizations looking for a reliable and versatile tool.
Conclusion
While not all companies will require a VoIP solution, for organizations that need to handle a high volume of calls, or require a flexible communications solution, VoIP can be a great asset.
For more information on the top VoIP solutions, read our guide to the top VoIP solutions here.