Since they entered the email security market back in 2008, Symantec have grown their Email Security.cloud product, which has subsequently and consistently been named a market-leading email security service by Gartner. However, over the last 18-months, customers of Symantec have become increasingly concerned about the lack of support they're receiving from the vendor, who seem to be prioritizing the needs of their enterprise clients.
This, combined with Symantec's lack of focus on email security in favor of providing endpoint protection, data loss prevention (DLP) and web security, is causing organizations to reconsider their Symantec renewals.
However, our technical team has found that many of those customers leaving Symantec aren't making the strongest decisions when it comes to seeking alternative security; the majority are reverting back to the basic default protection built into their email security platform.
In this article, we'll discuss some of the challenges SMBs are facing with Symantec subscriptions and recommend the top powerful alternatives to Symantec Email Security.cloud.
The Past: Broadcom's Acquisition Of Symantec
Symantec was first founded in 1982 as a software company specializing in database and word processing tools. Over the next 30 years, the company expanded its range of products, adding project management tools and antivirus software to their suite. The company also developed an aggressive "NSSSM" acquisition strategy, leading them to acquire a number of networks, systems, storage, and security management companies.
In 2008, Symantec acquired MessageLabs and entered the email security market with their Email Security.cloud product. Since then, they've focused their growth on reaching enterprise customers, but have continues to remain popular among SMBs and MSPs.
Unfortunately for Symantec, their ambitious acquisition strategy began to fall apart, as the vendor made too many acquisitions that didn't pay off (such as Veritas and BlueCoat). The company needed a restructure, and growth slowed. In May 2019, then-CEO Greg Clark stepped down and Symantec's stock price saw a 15% decrease.
This is where Broadcom enters the field.
Software manufacturer and supplier Broadcom acquired Symantec's enterprise security business on November 4th, 2019. Many Symantec customers were wary of this acquisition, as Broadcom have created an infamous reputation for buying companies, imposing spending cuts while increasing service fees, then selling them on.
On April 30th, 2020, Broadcom sold the Symantec Cyber Security Services unit to Accenture.
Broadcom and Accenture announced to investors that their focus going forward would be on three core enterprise products: endpoint protection, data loss prevention (DLP) and web filtering. They also stated their intention to focus their support efforts on their "highest ROI opportunities", meaning larger customers in these three product areas.
This announcement caused great concern amongst Symantec's existing SMB customer base, particularly those with Email Security.cloud subscriptions. One year later, we're seeing those concerns come to fruition.
The Present: Symantec Renewal Issues
Symantec's SMB customers are increasingly having issues renewing their subscriptions. As Symantec focus their support efforts on their larger enterprise customers investing in endpoint protection, DLP and web security, small- to midsize businesses find themselves paying for a service that is failing to provide them with adequate support.
According to our research, Symantec are losing approximately 13% of their email security clients per month, as small businesses search for alternative solutions. Many of those leaving Symantec have reverted to relying on their in-built Office 365 protection, without investing in another third-party security product.
Microsoft Office 365 is overwhelmingly the most popular cloud-based email platform currently in use. Unfortunately, this makes Office 365 just as popular among cybercriminals as it is among enterprises. Attackers are increasingly targeting users' inboxes with sophisticated social engineering and ransomware distribution attacks which, when successful, can have devastating financial and reputational consequences.
While Microsoft's in-built security, Exchange Online Protection, manages to detect and filter out spam emails, it simply isn't powerful enough to stop more advanced phishing attacks. Because of this, we recommend that businesses leaving Symantec migrate to a different third-party email security provider.
The Future: Alternatives To Symantec Email Security.cloud
Fortunately, there are a number of other email security solutions on the market that can provide powerful protection against the sophisticated email threats we see today.
There is no single silver-bullet solution to email security and, as such, we recommend that you take a layered approach to securing your organization's inboxes. A strong Secure Email Gateway combined with powerful post-delivery protection will allow you to stop most email threats before they can enter your email network, as well as remove any sophisticated attacks that may slip through the first layer of protection.
Based on our own product testing, we recommend the following solutions as strong alternatives for both SMBs and larger companies who may be looking to migrate from Symantec Email Security.cloud:
---
Top Alternatives To Symantec Email Security.cloud
Proofpoint Essentials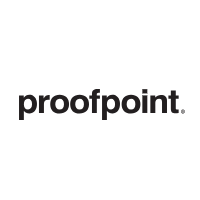 Proofpoint is a global market leader in email security. Proofpoint Essentials is their email security suite, designed to provide SMBs with complete defense against sophisticated email threats. The Essentials bundle comprises a Secure Email Gateway (SEG), email encryption and archiving, as well as antivirus technology, all of which work together to prevent organizations falling victim to phishing scams and malware distribution.
Imagine that your network is a castle. The Proofpoint Essentials SEG acts as the high stone wall surrounding your organization's network, examining text, images and attachments to detect and block malicious emails before they reach your users' inboxes. This stops your users falling victim to phishing attacks, as it prevents them from receiving that harmful email content.
Proofpoint Essentials leverages Proofpoint's advanced security technology and infrastructure, adapting it to meet the needs of SMBs. This, along with the nifty bundle in which the products are delivered, makes Proofpoint Essentials a strong email security solution for SMBs looking to migrate from Symantec.
Get A Quote Of Proofpoint
SpamTitan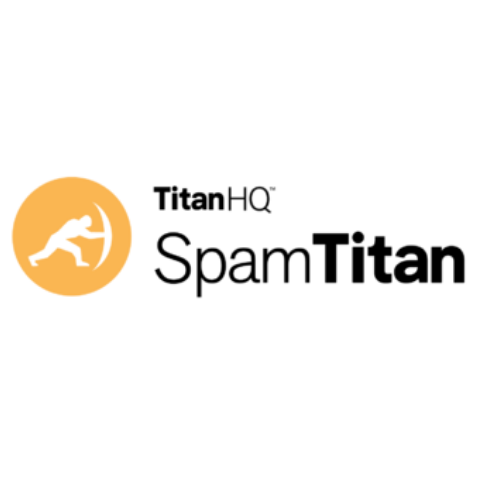 SpamTitan Cloud offers a cloud-based solution that secures your email gateway against inbound email threats. The solution provides a variety of different threat protection features, such as antivirus and malware protection, whitelisting, blacklisting and greylisting, email content filtering and protection from zero-day attacks. SpamTitan Cloud has proved popular among SMBs due to its user-friendly interface and management, threat protection features, and affordable monthly billing. Another well-liked aspect of SpamTitan's solution is its high levels of scalability, meaning it can be implemented across a number of users, supporting multiple domains, and offering multi-level administration.
SpamTitan offers strong protection against spam and malware threats, powered by several antivirus engines and malicious URL and attachment protection. SpamTitan scans email content for threats in real-time, providing constant protection against inbound and outbound email attacks. IT teams can whitelist, blacklist and greylist incoming email content, and generate granular reports allowing for added security. SpamTitan also offers customizable management policies, which can be applied to individual users, domains, and domain groups.
SpamTitan is easy to implement within your email network. Updates are fully automated and managed through the online admin console, allowing for easy management of the system. The solution also supports a wide range of API integrations, allowing SMBs to easily integrate SpamTitan with their third-party management products and infrastructure. The product also has versatile price points and offers and can be fully white labeled. As part of this, SpamTitan also provides reports which show how effective the software has been. SpamTitan is a strong alterative to Symantec Email Security for organizations looking for a powerful email protection platform with easy management and integrations.
Cisco Cloud Email Security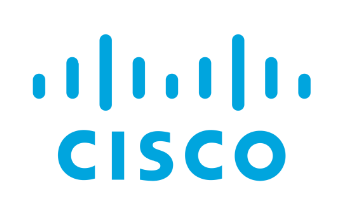 Cisco is a global cloud technology and cybersecurity provider. Cisco's Cloud Email Security gateway offers robust protection against email threats. This solution detects and blocks email threats such as phishing, business email compromise and ransomware with integrated efforts from Talos™ technology and multiple patented AI detection models, helping keep your users' inboxes safe in real-time. The system continually analyses and learns behavioral patterns for incoming threats to help identify them.
Cisco Cloud Email Security uses advanced systems to identify the reputation of email files and determines the correct action, to remediate against threats such as zero-hour ransomware. Cisco Cloud Email Security also includes threat reporting and analytics, which help admins to track inbound threats, and see where emails have been blocked due to malicious content. The solution is well-suited for Microsoft 365 and Exchange, with features such as the mailbox auto-remediation which quickens the process of removing malicious emails.
Cisco Cloud Email Security integrates with Cisco's industry-leading web security products, such as Cisco Umbrella™, to –provide comprehensive protection against web- and email-based threats. When it comes to management, there are many customizable options which help preserve your domain reputation and prevent sensitive data loss through methods of encryption and many more. Easy integration with the current Cisco security suite allows for quick and effortless access and strong multi-layered protection.
We recommend Cisco Cloud Email Security for organizations, in particular enterprises, looking for powerful, market-leading email threat protection. This service is especially well suited to organizations using other products in Cisco's security range.
Barracuda Total Email Protection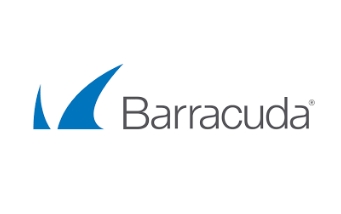 Barracuda Total Email Protection provides a cloud-based email security service that safeguards your inbox from in- and outbound threats, providing strong protection against malware, ransomware, and phishing. The software uses multiple scanning filters and spam scoring to help identify potential inbound threats to your inbox. It utilizes real-time analysis to prevent advanced threats and is constantly updating to combat any new threats that may come its way. This is backed up by automated incident response and quick flagging of dangerous emails, to help improve your defenses. Barracuda Total Email Protection provides a secure email gateway, API-based inbox defense and security awareness training in one comprehensive solution.
Barracuda offers a versatile service which provides multi-layered email protection and data loss prevention. Total Email Protection provides email filtering with a leading email gateway solution, as well as protection against sophisticated phishing attacks via Barracuda Sentinel, their post-delivery protection solution. It also includes user security awareness training and inbox data restoration; users can fully restore their inbox with point-in-time recovery for Microsoft 365 to protect against data loss.
Barracuda also offers a bespoke MSP edition which provides their Essentials package as a fully managed service. In addition, Barracuda offer an archiving system which allows for email retrieval and e-discovery requests. The tools available also allow for custom archiving policies to be put in place, allowing for easier access and compliance. We would recommend Barracuda as a strong, multi-layered threat protection solution, which is well-suited for organizations looking to combine email gateway protection with inbox protection and user security awareness training.