Businesses are increasingly leaving on-premise appliances behind and moving their IT infrastructure to the cloud. Moving to the cloud brings some great benefits to IT departments and for employees, with faster processes, easier ways to share work and collaborate, and more reliable services. However, a new challenge for businesses is finding the right cloud-based security services to support their cloud applications and ensure their cloud-based data is protected.
Protecting cloud-based email infrastructures with strong email security needs to be a top priority for businesses. 90% of successful data breaches start with an email attack. Threats such as ransomware and phishing attacks are becoming increasingly common, fuelled by a lack of strong security and the ease of domain spoofing. Organizations need strong security solutions in place email to stop threats and protect important company and customer data.
New Cloud-Based Threats
When it comes to cloud-based email servers, most businesses will use either Office 365 and G-Suite. Both of these services provide some in-built protection against spam and viruses, which has led many businesses to believe these platforms are safe to use without any additional security solutions in place. However, the basic security provided by O365 and Gmail is not equipped to deal with the sophisticated email attacks that many businesses are threatened with today.
Many of the organizations we speak to have found that after moving their email hosting to Office 365 and G-Suite, they have been hit with spam emails and phishing attacks that bypass the inbuilt filters. Just as on-premise email servers needed extra protection to protect businesses from these attacks, so too do cloud based email platforms.
So, what cloud-based email security should you have in place for strong protection against email threats?
Secure Email Gateway
The Secure Email Gateway is the first line of defense against email attacks in the cloud. The email gateway acts as a firewall for your email communications, blocking malicious emails including spam and phishing attacks.
In the past, you would have your on-premise email server, and then a physical appliance which would act as an Email Security Gateway. This gateway would filter email before it entered the network, removing anything malicious, before they it be delivered.
Now, Secure Email Gateways can be cloud-based, integrating with email servers using cloud-based APIs. Through integrations with Azure, you can deploy the service across your email users with ease.
Key features of email gateway technologies are email filtering, attachment sandboxing, URL scanning and outbound email filtering, to stop your email accounts from sending out any malicious content in the case of account compromise.
Key features of secure email gateways are spam filtering, virus and malware protection, phishing protection and admin controls and reporting. They are a vital option to protect employees from email threats such as spam, viruses and phishing attacks.
Post-Delivery Protection
Post-Delivery Protection solutions work inside the email inbox to remove sophisticated email threats such as phishing attacks and business email compromise. These types of attacks are typically difficult to block, because they often don't contain any actual malware or malicious code. Instead, they attempt to trick users into making fraudulent payments or sharing account details.
Post-Delivery Protection platforms can prevent this by using machine learning technologies to look for signs of account compromise and phishing attacks. They use identifying factors such as the reputation of the sender IP address, the location the email was sent from and the time of sending to make a judgement about whether an email looks suspicious. If an email is potentially harmful, the PDP service will block the email from being delivered, or place a warning banner on the email, instructing users to proceed with caution.
The best Post-Delivery solutions will also allow users to report emails that look suspicious, directly from their email client. Admins should have the ability to block or delete these reported emails to anyone who has received them, even if they have already opened the email. This user reporting is often shared around the world, so that if a user in the States identifies an email as a phishing attack, that same email will be flagged as suspicious to a user in Europe.
Post-Delivery Protection solutions should also have the functionality to scan emails, URLs and attachments for malware, helping to identify any malicious email that may have been missed by the Secure Email Gateway solution. In the cloud, Post-Delivery Protection platforms are delivered as a service, with a cloud based admin dashboard from where you can manage all of your users.
Key features of Post-Delivery Protection solutions are protection against business email compromise and phishing, greater admin control over emails within the inbox, warning banners on suspicious emails and attachment sandboxing and URL scanning.
Email Encryption
Encrypting highly sensitive emails is another important aspect of email security in the cloud. Businesses rely on email to communicate internally and with their customers, and it's often used as a channel to share sensitive business information, which should not be made public.
When we send an email, we assume it will only be seen by the people we want to see it, but unfortunately that is not always the case. With the rise of account compromise, emails can easily be seen by malicious actors or cyber criminals. It's also very easy to accidentally send emails to the wrong people, potentially exposing sensitive information.
Email Encryption helps to solve these problems by ensuring that emails can only be accessed by those who you actually want to see them. There are multiple methods that encryption can be delivered. The most common is browser-based encryption, in which emails are opened in a secure web browser, which a user has to login, or verify their identity in some way, to view. Any attachments to the email will also be encrypted.
The best Encryption platforms also allow senders more controls over their email. If an encrypted email is sent to the wrong person, users should be able to revoke access to the email. They should also be able to limit where the email can be forwarded, or stop emails from being printed out. Some technologies even allow you to control whether text in the email can be copied and pasted, to provide an even stronger level of protection. Email encryption can be fully hosted in the cloud, with no hardware or appliances needed.
The benefit of encryption is that emails remain fully secure, and sensitive data stays protected. This is important from the perspective of legal compliance, as it demonstrates that your organization is taking all necessary steps to protect corporate information.
---
Top Cloud Based Email Security Providers
Proofpoint Essentials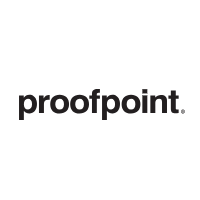 Proofpoint's Essentials Secure Email Gateway platform provides cloud based, enterprise-class security for small and medium sized enterprises. It offers complete email protection, with spam and phishing protection, dynamic analysis of URLs and attachments, social media account protection and policy enforced encryption and data loss prevention. Proofpoint Essentials also provides Email Continuity and Archiving.
IRONSCALES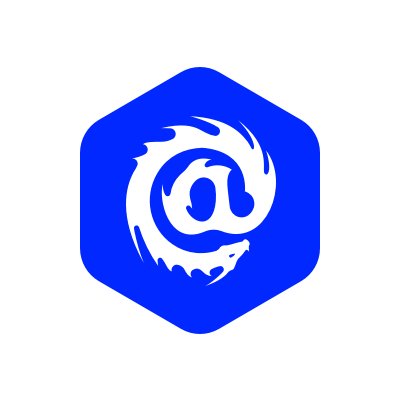 IRONSCALES provides a comprehensive cloud based Post-Delivery Protection platform. It offers advanced malware and URL protection, advanced protection against business email compromise and automated email phishing protection, orchestration and response, powered by machine learning. IRONSCALES also provides Security Awareness Training so you can train and test your employees with simulated email phishing campaigns.