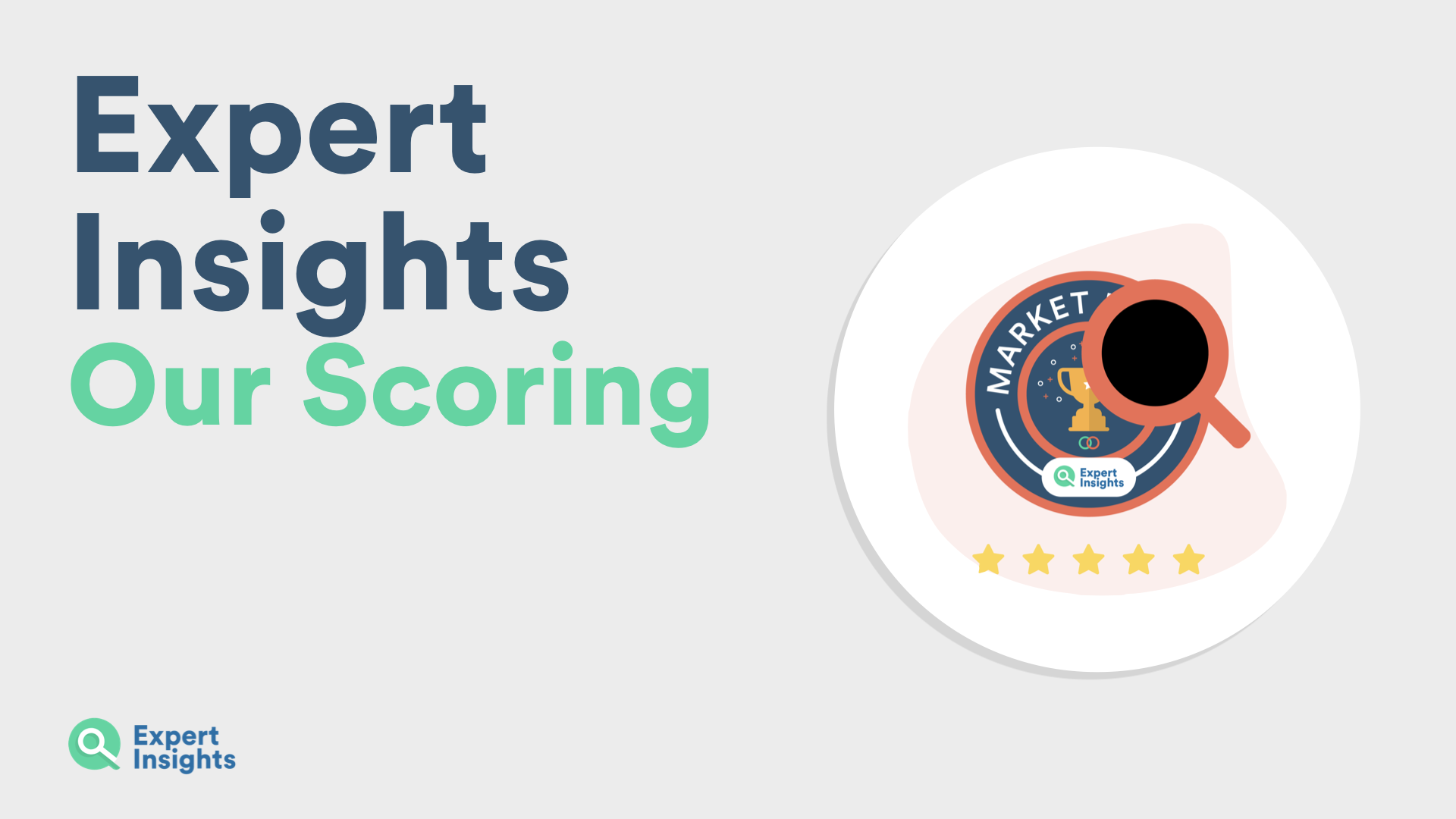 Resources
How Does Expert Insights Score Solutions?
Expert Insights how we score vendors, and the criteria we use
Expert Insights / May 09, 2019
By Expert Insights
Expert Insights product scores are generated from the verified user reviews on our platform. We ask users of the products listed on our platform about how likely they would be to recommend the product they are reviewing. We total the averages and generate a score from that data.
We include MSPs and Resellers as well as End Customers in our scoring methodology as we believe they have valuable experience and insight. If the reviewer leaves a review and has not used the service, the review score will not be counted to the product score.
On product pages in which we have less than 5 end user reviews, we will sometimes use customer feedback from other verified sources to generate a score.
Write a Review
If you haven't already why not write a review for Expert Insights? Share your experience and insights on IT products and services that you use?.
Start contributing to the Expert Insights community today and help others discover the right software and services.
Find out more here.
Get Your Products Listed for Free

We provide every vendor the opportunity to be reviewed and showcase their products. Being the most comprehensive and helpful resource for software buyers has been our mission since we started.
Benefits of Listing:
There is no charge to getting listed
Your listing with reach an audience of over 40,000 B2B cyber security buyers who visit each month
You will be eligible for awards
Collect reviews from users of your services and demonstrate to potential customers why they should short list your service
Contact one of the Expert Insights team here.