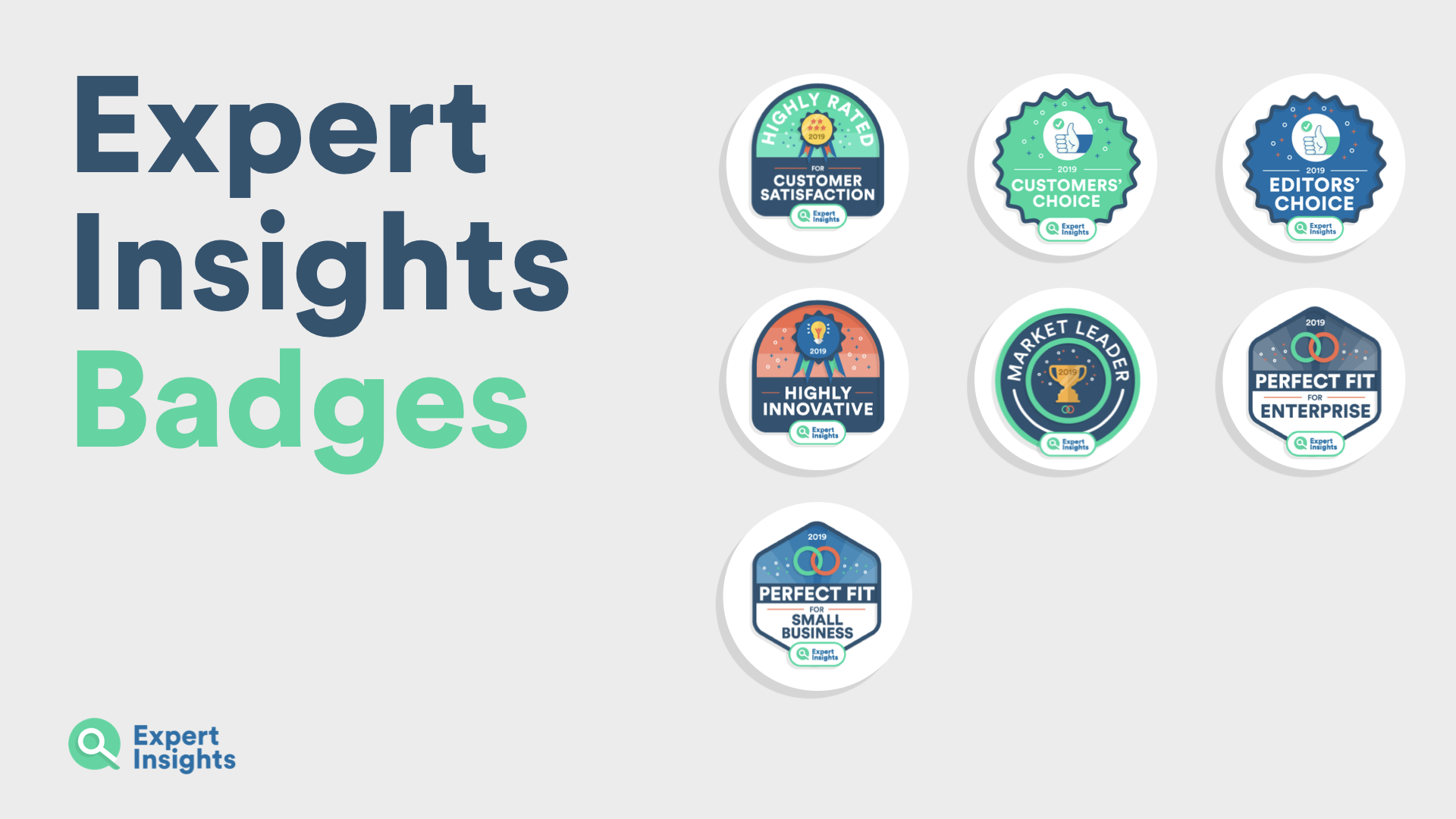 Resources
Expert Insights Badges And How They Work
Why Expert Insights awards Badges to vendors, and the criteria we use.
Expert Insights / May 09, 2019
By Expert Insights
Our main goal at Expert Insights is to help customers make the right buying decision when they're looking for Cyber Security solutions. To do that we have researched and categorized hundreds of the top Cyber Security vendors.
Through this process we have identified some innovative, unique and impressive security vendors and products. To recognize these companies we have created a series of Badges, which we award to vendors.
Every financial quarter we award Badges to vendors that show excellence in particular categories. We award these Badges based on our insights and end user reviews.
Expert Insights are fully independent from the vendors that we feature and do not sell awards to vendors. All of our awards are based on unbiased expert analysis and real feedback from customers. This means we can help our readers make the most informed buying decision possible.
Each badge has a different criterion to be awarded to vendors. Find out more about the badges catergories below:
Customer Satisfaction:
Awarded to vendors who receive the highest level of customer satisfaction from end user reviews.
Customers' Choice:
Awarded to vendors who generate the most enquires from customers looking for a quote or a demo or the most visitors on their product listings pages.
Editors' Choice:
Awarded to vendors that our independent Experts recognize as being a strong solution for customers based on their conversations with customers and research.
Highly Innovative:
Awarded to vendors that our independent Experts see as being particularly innovative and worth of recognition.
Market Leader:
Awarded to the biggest vendor and most influential vendors in each category based on expert research and market analysis.
Perfect Fit for Enterprise:
Awarded to the vendor that receives the most interest from large enterprise customers.
Perfect Fit For MSPs:
Awarded to the vendor that receives the most interest from Managed Service Providers.
Perfect Fit for Small Businesses:
Awarded to the vendor that receives the most interest from small businesses.
How to be considered for Badge?
In order to be considered for an Expert Insight badge you will have to get your Product Listed on Expert Insights.
We provide every vendor the opportunity to be reviewed and showcase their products. Being the most comprehensive and helpful resource for software buyers has been our mission since we started.
Benefits of Listing:
There is no charge to getting listed
Your listing with reach an audience of over 40,000 B2B cyber security buyers who visit each month
You will be eligible for awards
Collect reviews from users of your services and demonstrate to potential customers why they should short list your service
Write a Review
If you haven't already why not write a review for Expert Insights? Share your experience and insights on IT products and services that you use?
Start contributing to the Expert Insights community today and help others discover the right software and services.
Find out more here.
Contact one of the Expert Insights team here.