AT&T Cybersecurity, a division of AT&T, one of the United States largest telecommunications companies, has discontinued its AT&T Secure Email Gateway service, no longer supporting new customers or contract renewals.
AT&T Cybersecurity was launched in 2019 after AT&T acquired threat intelligence vendor AlienVault. The AT&T Secure Email Gateway service was a relabelled version of Proofpoint Essentials – a market leading email gateway service aimed at the SMB market.
In a letter to affected customers, AT&T Cybersecurity wrote:
"Effective 12/31/2021 AT&T will no longer provide AT&T Secure Email Gateway (SEG) service. In addition, beginning 12/31/2020 we will no longer be able to support moves, adds, changes or contract renewals on this service."
Existing customers will likely receive support until the end of their contract period. It's unknown whether the AT&T SEG will continue under a new partnership, or if AT&T will continue their current focus on enterprise threat intelligence and endpoint security.
Find The Right Email Security Solution
Email threats such as phishing, ransomware and business email compromise continue to grow at an unprecedented rate. It's increasingly important that businesses of all sizes stay protected against email threats. For this reason we recommend every business should have a comprehensive email gateway in place, that can stop email threats from reaching employee inboxes.
If current AT&T Secure Email Gateway customers wish to stay with their current email provider, we recommend Proofpoint Essentials. Proofpoint Essentials stops threats such as impostor email, phishing, spam, bulk email, and viruses. Proofpoint secure more than 50% of the Fortune 100, the top 5 banks globally and 7 of the top 10 global retailers.
If AT&T customers are looking to switch to a new email provider, we've put together a buyers' guide to the Top 11 Secure Email Gateway Solutions. We compare key product features to help you find the right solution for your organization.
---
AT&T Secure Email Gateway Alternatives
Proofpoint Essentials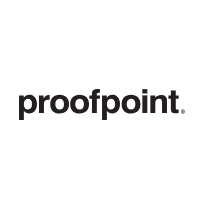 AT&T Secure Email Gateway is currently a relabelled version of Proofpoint Essentials. Proofpoint is a market leading email security gateway, and the world's largest email security vendor, with annual revenues of over $1bn. Essentials is a strong solution for email protection, encryption, archiving and continuity, delivered as a single platform, with a single admin console. Proofpoint collect and analyse more than 100 billion data points a day from more than 100 million email boxes, 200 million social-media accounts, and 7 million mobile apps.
Transfer Your Account Seamlessly
Mimecast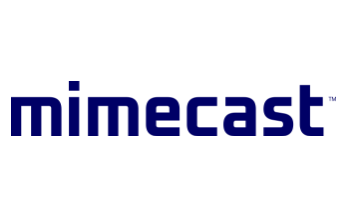 One of the most fully featured Email Secure Gateways on the market is Mimecast. It's targeted primarily at enterprise users, with a high level of threat protection and granular admin policies on offer. The Mimecast platform is powerful and customizable. Mimecast provides a strong protection against email threats and admins can fine-tune the service to suit your specific needs. Mimecast is very popular among customers, with high levels of customer satisfaction and retention.
Get a Quote